Our team of dedicated professionals can design and produce Body Side Molding, Wheel Well Molding, Door Edge Guard and Custom Plastic Extrusions tailored to your specific needs.

Our Capabilities include adhesive lamination, mylar lamination, die cutting and co-extrusions.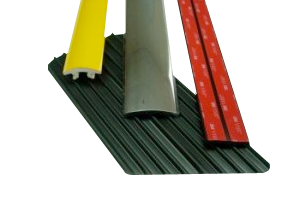 We want to give a shout-out to a few of our international friends. If you're traveling north of the border into Canada check out this northern Ontario fishing lodge on Olive The Lake. Or, Marten River Fishing Lodge in northeastern Ontario. And if you're interested in learning to play the guitar then visit Glen's site at Toronto Guitar School. If you need a coffee catering service check out Espresso Bella in Mississauga. Or, If you are in the Toronto Hamilton area and want to sell your house fast then Bill Bisson can help. And here's a shout-out to our friend Brett, a rising damp solutions specialist in Newcastle, Australia.