The company has evolved to become a recognized leader in the design and development of automotive, industrial and custom plastic extrusions.

Trim-Gard ( aka Trim-Guard ) utilizes the most modern equipment and materials available to produce a high quality product.

Our in-house tool and design facility provides expert engineering from design concept through to the final production of a product. Our company is staffed with qualified, professional and dedicated employees focused on customer service and product quality.

Trim-Gard ( aka Trim-Guard ) is registered to the Quality System Standard ISO 9001:2015.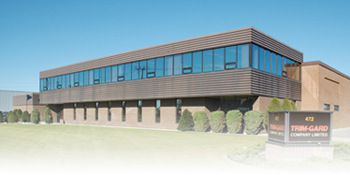 We like to give a shout-out to some of our associates. We've come across some very good lawyers over the years including Dallas personal injury lawyer Charlie Reed. Mullen and Mullen are also personal injury lawyers in Dallas. Roger Haynes is a top criminal defense attorney in Dallas. And Tom Thomas III is a Texas student loan lawsuit attorney.